Why work for The UK Kidney Association?
The UKKA is committed to creating and sustaining an inclusive, positive, fair and mutually supportive environment, where people can work productively together. We accept, respect and value people with diverse identities and backgrounds and believe our differences make us stronger and more effective in achieving our goals. 
We offer competitive salaries, a generous contributory pension scheme, paid leave, and a training budget. We are committed to a flexible approach to working, to support the various patterns that suit the different needs of our staff. We promote wellbeing, offering a variety of provisions, including a comprehensive employee assistance programme and salary sacrifice cycle to work scheme.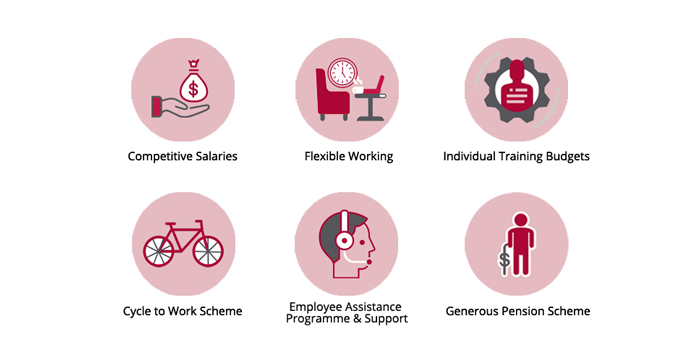 ---
Any current job opportunities will be posted here
Can you apply excellent project management skills to offer essential project support to the range of activities in the programme of audit and research at the UK Kidney Association?
Salary: £36,000 pro rata
Contract: Permanent
Hours: Part-time (at least 3 days per week), flexible working
Location: Bristol - Combination of office-based and remote working
How to apply
Please send applications to jennifer.barwell@renalregistry.nhs.uk. Please include in your application your CV and a covering letter outlining your experience and skills highlighting your suitability for this vacancy, against the requirements outlined in the job description
Closing date: Wednesday 8th September
The UK Renal Registry has an opportunity for a clinician in renal medicine (clinically qualified and registered, e.g. NMC, GMC, HPCP) to undertake a two-year placement (either as a secondment or fixed term contract).  
Salary: £35,230 (or dependent on current salary for secondees)
Contract: 2 years fixed term or secondment
Hours: 4 days per week, flexible working
Location: Bristol - Currently remote working, moving to a combination of office-based and remote working
How to apply
Please send applications to jennifer.barwell@renalregistry.nhs.uk. Please include in your application your CV and a covering letter outlining your experience and skills highlighting your suitability for this vacancy, against the requirements outlined in the job description
Closing date: Wednesday 15th September