Introduction
The UKKA International Committee was formed in 2004, by Meguid El-Nahas et al, with the main goal of encouraging members to contribute to developing kidney services, infrastructure and expertise in medium and low-income countries, through education, training, mentorship and research. We also work in close partnership with the International Society of Nephrology (ISN) to further these aims.
The first International case-based meeting was held on 30 July 2020 and hosted by Dr Debu Banerjee, Consultant Nephrologist at St George's Hospital with Prof Arpita Chaudhury's team at the Institute of Postgraduate Medical Education and Research, Kolkata, India (sister centre to St George's Hospital, London). Twenty-five colleagues from the UK and India joined the zoom call, which was presented from both Kolkata and London, with a focus on transplant cases, including one with COVID-19 complications. There was an excellent informative discussion about the diagnosis and management of the cases.
An interactive zoom call will be held on every second Thursday of the month, at 9 am GMT.  We are hoping for an ever-increasing number of colleagues to join these calls, giving their opinions and sharing experiences.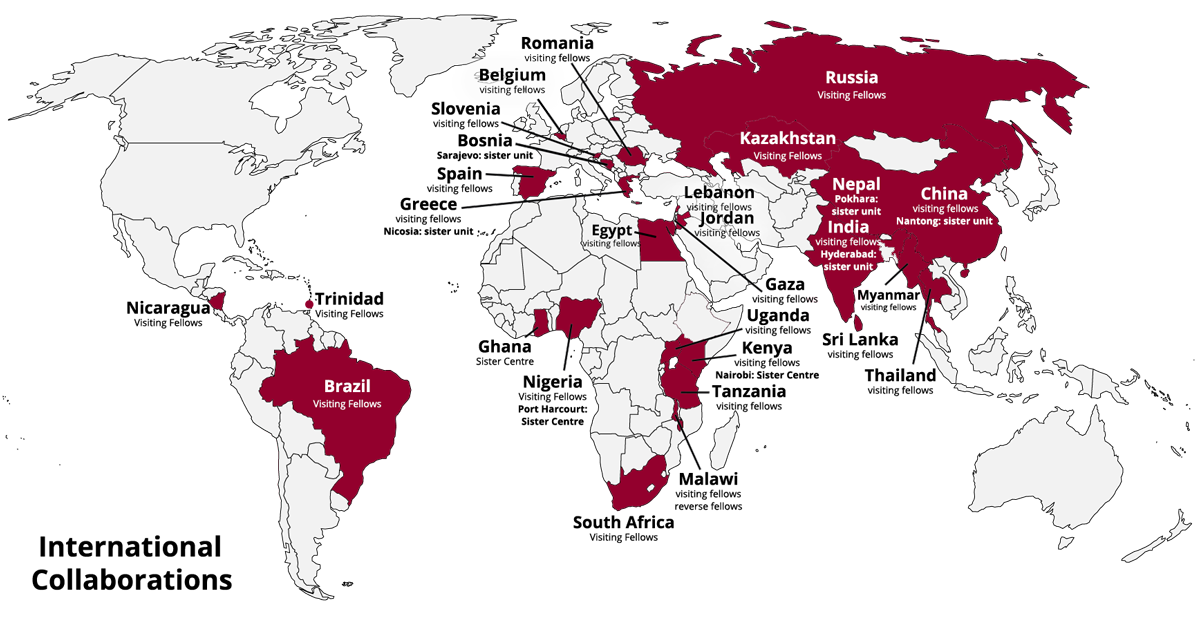 Specific Aims of the International Committee
Raise the international profile of UK renal units and teams, as teachers, trainers, educators and mentors in developing countries. We already punch well "above our weight," but can aspire to do even more.

Attract more overseas trainees to come and train in the UK and also give our trainees (as well as established consultants) the opportunities to make a valuable contribution by going abroad.

To "make a real difference" (in both directions) by generating more dynamic and creative links between UK renal units and those in developing countries.
---
Indranil Dasgupta and John Feehally have produced a superb guide to hosting overseas visitors and fellows. We would urge everyone with an interest in fostering overseas links to read this document and use it where needed.
ISN and UK UKKA International Committee initiative
The ISN is now offering free ISN membership to all trainees under the age of 37. This is a generous offer and comes with no strings attached. The ISN is responsible for Kidney International, (so access to the journal will be available through the ISN Membership) as well as discounted registration for future ISN conferences. It would be good to see a full house UK trainee turnout if we can.
Member in Training (FREE): Trainees in nephrology are encouraged to apply for ISN Member in Training. Members receive all member benefits except print copies of Kidney International. All other benefits apply. Eligible individuals must submit an online application. Advisors/Instructors/Professors/Supervisors of trainees in nephrology wishing to apply for In-Training Membership for their trainees can submit their applications using a dedicated application form. If submitting multiple applications, please fill in separate forms for each applicant, click here to download the application form.
Opportunities to get involved
The UKKA international committee wishes to encourage more UK renal units and nephrologists to become involved internationally, through the various ISN programs. Suggestions for wider collaborations between UK units and those in developing countries are welcome. Most members of the UKKA International Committee are experts in understanding the many tricky passages to navigate when getting permission for people from abroad to spend time in the UK being trained. So contacting them directly with queries would be a good way to start.