The transition from childhood and adolescence to adulthood is an exciting part of our patients' lives.
Good transition care from paediatric to adult services is important and can bring immense satisfaction to young people, their families, and multi-professional teams. Below are some resources to guide best practice:
Covering both health and social care, this guideline aims to improve transition and make it a positive experience for young people and their carers.
A series of documents developed to help children and young people prepare to transfer to adult services. It is a generic programme that can be used with children and young people with any medical condition.
Framework and toolkit for delivering young person-friendly services across all health services.
BMJ summary of NICE guidance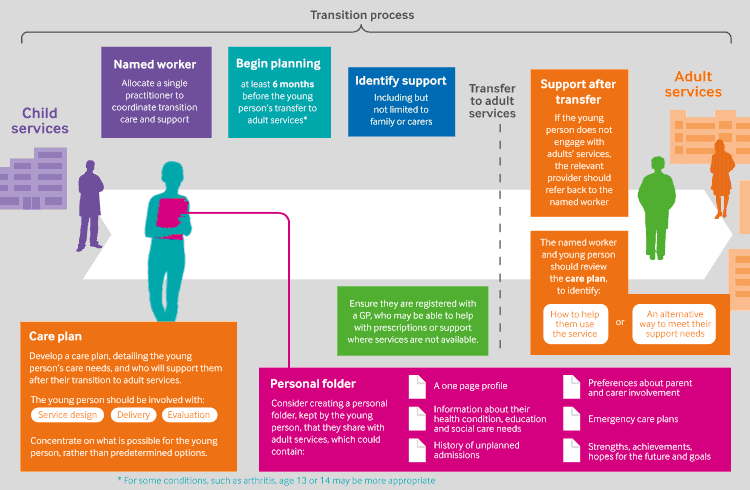 Picture permission kindly granted by BMJ Group.