Welcome to the Renal SpR Club
Networking renal trainees in the UK and Ireland. The SpR Club organizes twice-yearly meetings with presentations from national and international speakers from around the speciality. It also represents trainee views to the Renal Association executive committee.
Contact us on @rasprclub via Twitter!
Structure of SpR club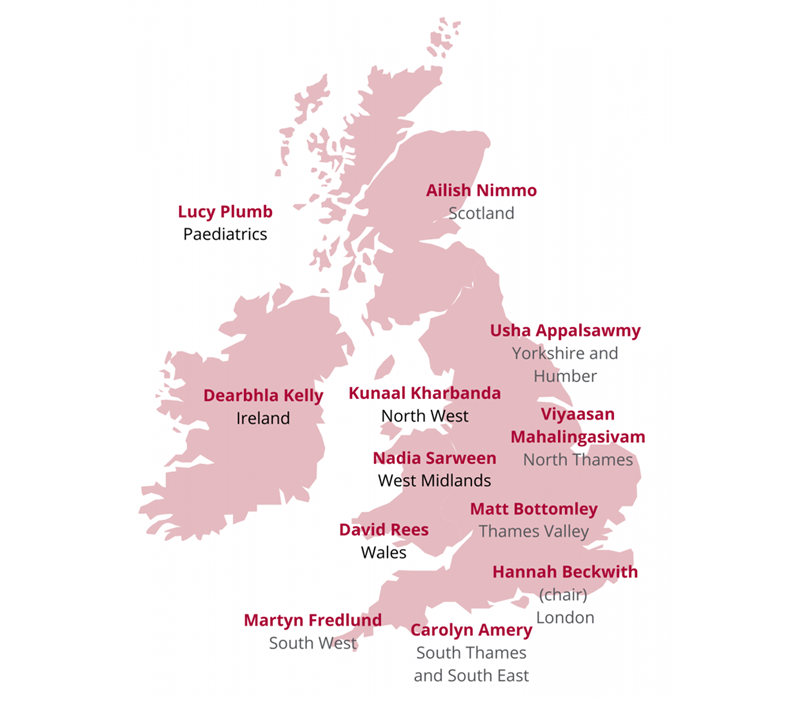 Opportunities for Trainees
Clinical Registrar in Nephrology – University Hospital Limerick
A new exciting opportunity for a Clinical Registrar in Nephrology at University Hospital Limerick.
State-of-the-Art Nephrology Programme in the Midwest region providing mentorship and experience to trainees in all aspects of nephrology and dialysis.
The successful applicant will join Professor Austin Stack, Chair of Medicine & Consultant Nephrologist and his experienced clinical team with huge opportunities for participation in research.
Training and Experience in
• Haemodialysis
• Home Therapies Programme
• Peritoneal Dialysis and Home Haemodialysis
• Acute and Consultative Nephrology with CRRT Therapies
• Plasmapheresis
• Outpatient & Ambulatory Care Programme
More information
https://www.hse.ie/eng/staff/jobs/job-search/medical-dental/nchd/sho-registrar/nep3-astack-nephrology-medicine-registrar.html
https://healthservice.hse.ie/healthcare-delivery/ul-hospitals-group/careers-in-ul-hospitals-group/
https://ie.linkedin.com/in/austinstackphysician
https://twitter.com/austingstack
The Francis Crick Institute Postdoctoral career development fellowships for clinicians
Our postdoctoral career development fellowships for clinicians provide funding for 1 year full-time or 2 years part-time postdoctoral research experience for clinicians in a Crick research group. Fellows with their own salary funded via NIHR, their universities or other external funding schemes may also apply to be hosted within a Crick research group.
The fellowships aim to:
Foster long-term clinical links and collaborations.
Provide clinicians with a postdoctoral extension of their research experience, and with scientific networking, training and career development opportunities.
Provide a platform from which fellows may apply for external funding, e.g. clinician scientist fellowships, to be held at the Crick or elsewhere.
Fellows at the Crick will be embedded in a vibrant multidisciplinary research community of more than 1000 scientists carrying out research to improve our understanding of health and disease. They will benefit from an extensive seminar programme including Crick lectures, Interest Group seminars and Symposia, from clinical academic networking opportunities, and from comprehensive training and career development activities including technical training via our Science Technology Platforms, science communication and grant writing.
This opportunity would suit talented and motivated postdoctoral clinical fellows who are passionate about research and show outstanding potential for continuing a career in academic medicine. Applicants should have completed a medical degree, or equivalent clinical professional qualification, and a research PhD. Applications are welcome from all medical and surgical specialties.
Applications for Crick fully funded fellowships open in early spring. Applications from fellows with funding for their own salary support are welcome at any time.
More information is available here visit.
Social Media
Are you interested in a data analytics opportunity to learn how to analyze social media tweets? Please contact Tejas Desai on Twitter here.
International Society of Nephrology